As a gamer, it is a common symptom to experience "Nostalgia" (definition: a wistful desire to return in thought or in fact to a former time in one's life) every once in a while. Even with today's high intensity games with human-like graphics, one often cannot help but long for simple yet deeply memorable masterpieces that changed the way we thought about gaming.

Listed below are 7 games that are known to induce the most nostalgia among gamers. We bet you have been affected by at least one or all of them sometime during your gaming career.

NOTE: Cure your nostalgia and play any of these games on your PC using an emulator! New? Read our tutorial! Visit our Windows emulators section or Mac emulators section


---

7. NHL '94 (SNES)



Before realism entered the hockey universe in video gaming, Super Nintendo's "NHL 94" made legends out of gaming fans with its simplistic gameplay and approach to the National Hockey League. To this day, it stands as a monumental piece of hockey history as recent versions of the franchise still include a copy of the 1994 classic.

Download the ROM here.


---

6. Super Mario Kart (SNES)



Many college students still spend countless hours with the Nintendo 64 upgrade but if it wasn't for its Super Nintendo beginnings, the game wouldn't have become a relic. The SNES version featured pretty cool environments and introduced a level of friend-bashing (complete with turtle shells) that no one had ever seen!

Download the ROM here.


---

5. Street Fighter II - The World Warrior (SNES)



While the original "Street Fighter" went completely unnoticed, the 1991 sequel brought arcade gamers to the console. It also provided a gateway for numerous expansions that donned the tags "Turbo", "Alpha" and even joined the Capcom universe with Marvel Comics.

Download the ROM here.


---

4. GoldenEye 007 (N64)



It seems like more vintage gamers remember "Goldeneye 007" the game, better than the actual film that premiered two years prior with Pierce Brosnan and Sean Bean. But who can blame them, this classic was always hard to put down.

Download the ROM here.


---
3. Pokemon Red / Pokemon Blue (Gameboy)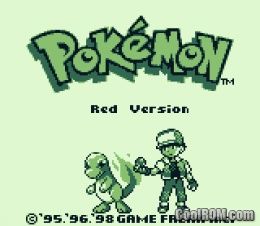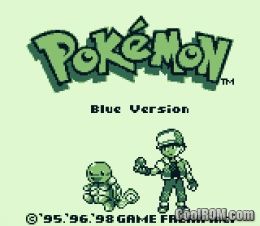 Released with the infamous tagline "Gotta Catch Em All", the first Game Boy cartridge was almost Justin Bieber-popular when it was released in 1996 in two different variants: the "Red Version" and "Blue Version". Both were entirely different on their own but a glitch via the Game Link Cable allowed players to connect their handhelds to help their quest to catch all 150 Pokemon.

Download the ROMs here and here.


---

2. Donkey Kong Country (SNES)



Along with the "Super Mario" series, "Donkey Kong Country" presented kids with the time-consuming task of exploring through a new universe full of dangers to defeat the evil King K. Rool, a crocodile with aspirations to take over the world. With the ability to throw barrels, ride rhinoceroses and take on missions with a buddy, the intro to Donkey Kong was successfully entertaining!

Download the ROM here.


---

1. The Legend of Zelda: Ocarina of Time (N64)



"Ocarina Of Time" pushed Link into a three-dimensional world that kept kids button-mashing the Nintendo 64's complex controller. It also proved video games weren't meant to be easy, the final battle tested a 10-year-old's wit, endurance and ability to stay alert at just before sunrise.

Download the ROM here.

Was there a game not listed above that caused you severe nostalgia? Please mention it in the comments section below so we can quarantine other gamers!


Download and play these SNES games on your computer!


comments powered by